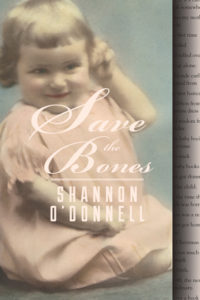 Pilgrim Spirit Communications is delighted to announce the publication of Shannon O'Donnell's Save the Bones in a new, expanded edition. Originally published in 2013, this second edition includes new material that adds a final chapter.
Save the Bones is one woman's story of walking with her mother through the twisting, turning, maddening journey that is Alzheimer's. It's a journey filled not just with the major life changes that the disease imposes but also the small, intimate moments that mark the slipping away of memory and personality. In prose and poetry that is both honest and poignant, the author shares her own experiences, finding grace and even humor along the way.
If Alzheimer's has affected you or someone you love, you owe it to yourself to read this book. If you have a friend or relative dealing with Alzheimer's, give them a copy. Find the print version of Save the Bones on Amazon; second edition ebook coming soon.